ENGINEERING AND GEOLOGICAL SURVEY
DBN-A.2.1-1-2008UA

Determine the boundary of the top layer of hard soil
Determine the boundaries between layers and states in hard soil and dispersed rock and establish a profile
Determine the position, depth, and shape of local unevenness:
•
Fractures and tectonic fracture zones;
•
Karst caves and underground tunnels.
Study of engineering geological processes and their changes:
1) Stress state of the plot.
•
Determine the condition of landslides and original soil;
•
Identification of weak areas and cracks;
•
Determine the compression and expansion areas of landslide collapse tongue and slope areas;
•
Determine the geometry of the sliding surface.
•
Establish profiles to determine water content and cracks;
•
Study of soluble rock layer boundaries;
•
Determination of soluble rock layer thickness;
•
Identify and identify cracks, voids and holes in the thickness of soluble rock layers;
•
Study of fractured karst water and impermeable layers;
HYDROGEOLOGICAL SURVEY
Determining the migration path of fractured groundwater
GEOTECHNICAL SURVEY
Evaluation of stress and deformation of buildings and structures
Study on soil condition and characteristics
Fracture and stress state of target body
Find the infiltration path of dams such as dams
Identification of deformation zones of linear structures: tunnels, drainage pipes, pressure lines and oil and gas pipelines
Diagnose the stability of ancient historical sites and buildings, find underground passages and tombs
Identify and monitor high water surges, impact ore pressure (rock burst) and gas prone areas in mining roadways
Exploration of shallow and deep geothermal resources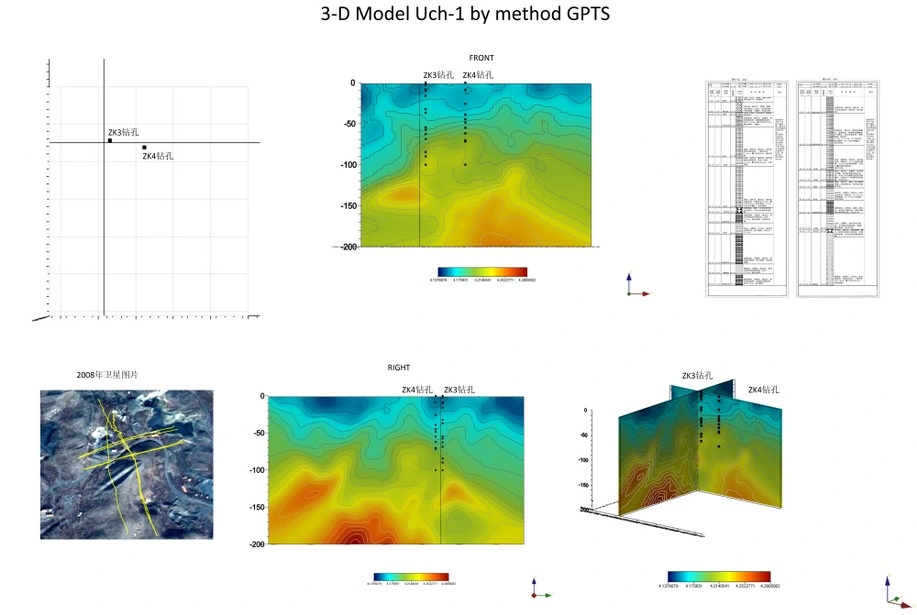 THE SYSTEM CONTROL OF HAZARDOUS GEODYNAMIC PROCESSES